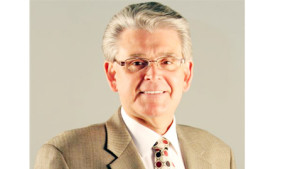 By Tasha Mahurin
Mahurint@knoxfocus.com
In what is being heralded as perhaps the biggest upset during last Thursday's primary, Sevierville Alderman and auctioneer, Dale Carr defeated longtime incumbent Richard Montgomery for the Republican House seat in District 12.
"I'm running for State Representative in District 12 because I want to be your advocate in Nashville. I will bring the same level of enthusiasm and passion to protecting and promoting your interests that I bring to serving our clients in the auction business. It's the only way I know how to do it," Carr stated during his embattled campaign.
As the precincts began reporting, Carr began the night with a narrow lead (61 votes) when early voting and absentee ballots were totaled. Carr's lead jumped to over 100 votes with almost half of the 24 precincts reporting, then narrowed to just a couple of votes when the Seymour vote came in. Carr ended the night with 3,535 votes to Montgomery's 3,457.
The race was not won without tremendous effort on the part of both candidates and was particularly contentious in Seymour, which is Montgomery's home. It is historically difficult to unseat an incumbent in the 12th district. However, several survey's have coined Sevier County as one of the fastest growing counties in the state. This influx of new voters has undoubtedly contributed to a shift in the political climate.
"I'm so appreciative of all the voters of Sevier County," Carr told the Focus. "I felt like this was a grass roots effort, and the people have spoken. I want to continue to listen to the people so that we can achieve maximum results in Sevier County."
During his campaign, Carr promised to fight for better roads and infrastructure throughout Sevier County. The area struggles with notoriously heavy traffic through Pigeon Forge and Gatlinburg, and he also discussed the need for more turn lanes and other improvements along the heavily traveled Chapman Highway. Additionally, Carr campaigned for higher per-pupil spending in Sevier County schools and conservative principles.
"I want to thank all those across the county who worked on this campaign. I could not have done this without each of them," Carr added. "It also would not have been possible without the good Lord above and the prayers sent up on my behalf. God bless everyone of you. I will give my very best to Sevier County."