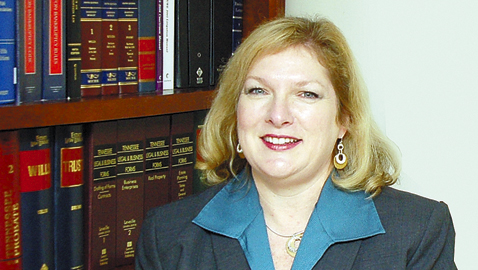 By Sharon Frankenberg
Attorney at Law
A bit of good news if you are one of the nearly 62 million Americans who receive monthly Social Security and Supplemental Security Income benefits. The Social Security Administration has announced that there will be a 1.7 percent benefit increase for 2013. This is to adjust for an increase in your annual cost of living. Social Security beneficiaries will receive their increased benefit starting this month. More than 8 million Supplemental Security Income beneficiaries will receive their increased payments beginning on December 31, 2012. The bad news is that increases in your Medicare premiums may well offset any raise in benefits you are scheduled to receive.
It is a very good idea to keep up with your Social Security account status to look for errors and to plan for your financial future. You can review your information online by setting up an account on the Social Security Administration's website https://secure.ssa.gov/RIL/SiView.do. The homepage of www.ssa.gov has a tremendous amount of resources including forms to apply for Social Security Disability benefits and other assistance programs available through Social Security.
While I am on the subject of Social Security, let me give a brief overview of the two different disability programs administered. Social Security disability benefits are available to qualified individuals under the retirement age who have paid into the Social Security program and are now totally disabled. You pay into the program through FICA deductions usually taken out by your employer. Generally speaking, to be found disabled you must be unable to do any substantial work because of your medical condition and this condition must have lasted (or be expected to last) at least one year or be expected to result in your death.
If you are disabled and have not worked enough to qualify for Social Security disability or if your Social Security payments are below a certain amount, you may be eligible for the second program, Supplemental Security Income (often referred to as "SSI"). This program is also available for children who are suffering from a physical or mental condition that would prevent an adult from working. The Supplemental Security Income program considers the amount of financial resources that may be available to you when it determines if you may collect benefits under this program. A single person may have no more than $2,000 in resources and a married person may have no more than $3,000 in resources available to them and still qualify to receive Supplemental Security Income.
You do not have to have an attorney represent you when you apply for Social Security Disability or Supplemental Security Income benefits. You can do this yourself if you wish. If your application is denied, you can continue on your own or you can hire an attorney or a claims representative to help you appeal the denial. With certain exceptions, the fee that you will have to pay is limited by law to no more than 25% of your disability award or $6,000 whichever is lower. The appeals process can take many months or even years to complete but many people do eventually receive benefits so do not give up.