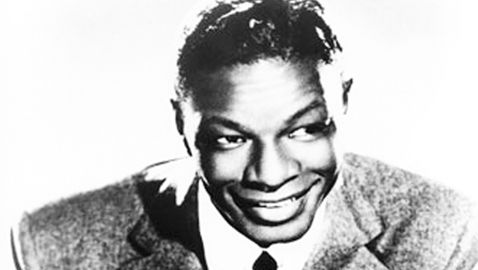 The Square Room, in partnership with the Knoxville Jazz Orchestra and WUOT 91.9FM, is now hosting a Jazz Lunch series on the first Wednesday of each month from noon to 1pm. Admission to the concert is $15 and includes a lunch buffet served up by Café 4. Tickets are available online at www.knoxjazz.org or by visiting Café 4 in person prior to the show.
The next Jazz Lunch concert will take place on Wednesday, February 6th, from noon to 1 p.m.  The Jazz Standard will present a "Tribute to Nat King Cole".  The group is composed of guitarist/vocalist Wesley Lunsford, pianist Michael Compton, and bassist Will Yager.
Nat 'King' Cole is without a doubt one of the most beloved jazz vocalists and entertainers of the 20th century.  His rich baritone voice and suave demeanor charmed audiences around the globe.  Less well known is the fact that he remains one of the most influential pianists in jazz history, whose sparkling touch on the keyboard served as a model for generations of aspiring musicians.
Selections to be included on this special program include:  "It's Better To Be By Yourself", "Route 66", "It's Only a Paper Moon", "Sweet Loraine", "Straighten Up and Fly Right", "Frim Fram Sauce", and more.  Don't miss this exciting concert!
The Square Room is a new, state-of-the-art performance venue in downtown Knoxville, TN in the Historic Market Square district. It is housed in the rear of the 4 Market Square Building along with its counterpart Café 4, a full-service restaurant and coffee bar. For more info visit www.knoxjazz.org/.