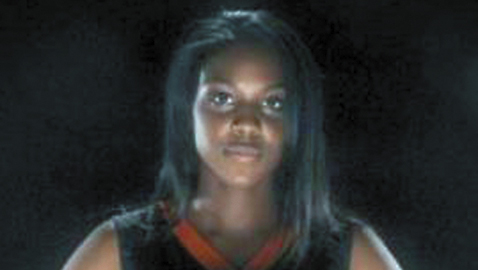 By Steve Williams
Jordan Whitt's athletic play at Clinton High this past school year put her in key roles on both sides of the ball – offense and defense.
Whitt won Best Offense Award on the girls' basketball team and was goalie for the soccer team.
The school's female Student-Athlete of the Year averaged 13 points and 5.9 rebounds per game in earning All-District 3-AAA honors. She will be going to Roane State Community College on a basketball scholarship.
Whitt graduated with honors and a 3.39 GPA and was an Honor student through HOSA (Health Occupation Student Association).
Whitt earned college credits as a dual enrollment student at Roane State and Pellissippi State.
She also participated in the GEAR UP program for early education.
Jordan was debutante for Alpha Kappa Alpha Sorority.
Other Student-Athletes of the Year at local high schools included:
William Blount: Athletic Director Justin Ridge recognized Lindsey Roddy, a junior who was a standout in basketball, the long jump in track and field and the pentathlon.
In basketball, she was All-District 4-AAA, made the All-District tournament team and was All-Blount County.
Roddy, who had a 3.7 GPA, was sectional champion in long jump and pentathlon. She also placed fourth in the section in the 300-meter hurdles and finished sixth in the state pentathlon.
Austin-East: Jitu Booker (football and baseball) was turned in as the male Student-Athlete of the Year at A-E by Athletic Director Alvin Armstead.
The King's Academy: Sophomore sensation Niamh Schumacher, state champion in the 3200-meter run of Division II-A with a time of 10:59.5, is the school's female Student-Athlete of the Year, reported Marc Weekly, athletic director. She also finished third in the state 1600.
The TKA male honoree is senior Zane Sutherland, who signed with UT-Chattanooga in football.
West: Nathan Cottrell, speedy running back on the Rebels' Class 5A state championship football team and a Georgia Tech signee, is the school's male Student-Athlete of the Year, according to AD Steve Killian. Cottrell also lettered in track.
Keeghan Francis is the school's female honoree. She lettered in soccer and was on pace to break the career scoring record until suffering an ACL injury.
Heritage: Seniors Devon Gardner (football and baseball) and Leah Thomas (basketball) represent Heritage.
"Both student-athletes are everything a coach wants," stated Athletic Director Robbie Bennett. "Very competitive, coachable, hard working and great athletes."
Bearden: Senior swimmer Hayden Burns is the Bulldogs' Student-Athlete of the Year, according to AD Nathan Lynn. He is a 2016 Olympic Trial qualifier in the 500-meter freestyle event and a high school All-American in the 200 and 500 free.
Burns, who had a 3.9 GPA, finished second in the TISCA state high school meet 200 and 500 freestyle events this past season. He will begin attending and swimming at UT this fall.
Ashley Seltzer, soccer forward, is Bearden's female honoree. She was a two-time All-Stater and had a 3.8 GPA.
Seltzer was a January enrollee at Marshall University, after being medically cleared from a broken back and broken ankle suffered in two consecutive games last season. In six spring games at Marshall, she scored four goals and had two assists.
Farragut: Patrick Raby, a Vanderbilt baseball signee, is the male Student-Athlete of the Year, reported AD Donald Dodgen. He was the Admirals' ace pitcher.
Basketball point guard Sue Yun Kim was named the school's female Student-Athlete of the Year. She helped lead the Lady Admirals to a Region 2-AAA championship and signed with Sewanee, The University of the South.