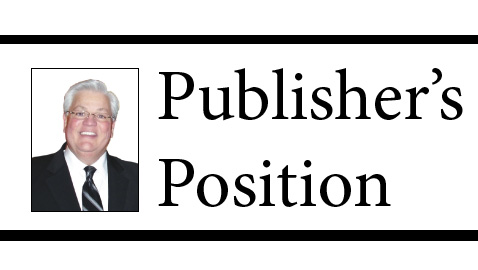 The passing of former U. S. senator Fred Dalton Thompson last week was a sad day for Tennesseans.
Few people have accomplished as much in a single lifetime as Fred Thompson – – – lawyer, actor, and politician.  Senator Lamar Alexander referred to Thompson's "pizzazz," but the former senator had something far more than that.  Fred Thompson had that indefinable something, whether it could be called charisma or "presence."  At 6'6, Fred Thompson certainly was a considerable presence wherever he went; he was impossible to miss in any room or gathering.
Fred Thompson, for all his success, never forgot where he came from.  Thompson understood the aspirations and problems of, for lack of a better term, average people. It mattered little whether he was in Washington, D. C. or Hollywood, "home" was always Tennessee to Fred Thompson.
Thompson came to fame from having served as counsel to Senator Howard Baker during the Watergate hearings; his acting career was an off shoot of his representing Marie Raggahianti, who helped to expose the corruption of Governor Ray Blanton's administration.  Thompson played himself in the movie "Marie" and some would contend he continued to play himself throughout his acting career.
Fred Thompson had never run for public office when he ran for the United States Senate in 1994, easily defeating Congressman Jim Cooper.  Thompson was just as easily reelected two years later.  Many Tennesseans can still remember the red truck Thompson drove across the state during his first campaign.
Some scoffed that the truck was merely a gimmick, yet Fred Thompson spoke the kind of language Tennesseans understood and they responded.  Married at 17 and a father for the first time shortly thereafter, Fred Thompson knew what it was like to have to work hard to put food on the table for his family.
Thompson would have almost certainly been reelected to another term in the Senate in 2002; he had said he was running again, but the unexpected death of his daughter Elizabeth caused him to reflect.  Fred Thompson didn't have the heart or will to continue in the Senate.
Fred Thompson went on to do a great many other things — returned to acting, a failed presidential campaign in 2008, practicing law, serving on boards, marrying again and fathering two more children.  Although only seventy-three years old when he passed away, Fred Thompson did more in one lifetime than a passel of folks could do in several.
Through it all, Fred Thompson was as comfortable sitting around a table, sipping coffee with working folks as he was at a glitzy Hollywood soiree.  One got the feeling Fred Thompson always preferred being with genuine people.
Fred Thompson played a great many parts and played them well, but his greatest role — Tennessean — was the bedrock of his success and as genuine as the sun rising in the East, the mockingbirds chattering in the Tennessee pine trees and the irises blowing in the breezes in our state.