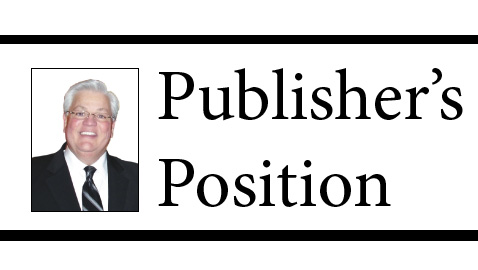 The Knox County Education Association will soon be having an election to determine who will lead the teachers organization for the next year.  The outcome may not be important to the average citizen, but it could hardly be more important to educators.
Tanya Coates is the incumbent and is seeking to win reelection; she is being challenged by Lauren Hopson, who has made a name for herself by being an outspoken advocate for children and teachers.  In fact, Ms. Hopson has raised numerous issues important to teachers, always in a polite way, of course, that should have been done by Ms. Coates.
Coates has chosen a low-key, administration-friendly conciliatory approach and has barely been noticed on most occasions.  Whatever influence the KCEA once wielded has largely melted away due to changes in state law.  Like an old and toothless tiger kept in a cage, teachers have been helpless as their rights have been whittled away systematically and they have been subjected to a data-driven agenda largely imposed upon them by Jim McIntyre. The data only seems to matter when it's good. When it's bad, he tries to find fault with the process.
For all his talk of cooperation and the myriad of "great conversations" McIntyre claims to have had with one and all including teachers, the superintendent's record is one of little real accomplishment in this area. In fact, in many of his evaluations by board members, better communication was the top area listed that he needed to improve.
Backed faithfully by the News-Sentinel and the Chamber of Commerce crowd, McIntyre's failings have been franticly whitewashed by his supporters, yet they have not quite managed to wipe away the less than appealing personal image of a superintendent who is anything but a team player.  McIntyre rules like a rank tyrant. With the recent elections, his majority on the Board was lost and then tottered to a bare majority of one.
The Sentinel recently praised McIntyre for being forthcoming in releasing statistics pertaining to the third grade reading program funded by the country through a recommendation from mayor Tim Burchett. However, the Sentinel neglected to mention that even they had chide him to provide the information the Mayor wanted to determine if the tax payer was getting a good return on their investment.
With the 2016 elections approaching, Doug "High Tax" Harris has repeatedly stated he will not seek reelection, which proves beyond a shadow of a doubt he's smarter than he looks.  Tracy Sanger will have a record to run on and she has so far been another rubber stamp for McIntyre and that might prove to be a liability in her reelection campaign. Of course, it would surprise no one if Indya Kincannon returns to the country and convinces herself that her endlessly babbling voice was missed.  Karen Carson will likely face the most serious challenge of her long career and her own bullying personality should make her very vulnerable to opposition.  Mike McMillan seems like the only member of the Board who can be easily reelected, if he chooses to run.
The KCEA election is every bit as important as the coming Board of Education races.  Teachers have seen their rights melted down like scrap iron because they've not been proactive in many instances.  All too often viewed by the public as a vocal and greedy union, teachers had better wake up and realize the face they as choose is every bit as important as the voice heard by the public.
Compared to the go along and get along Ms. Coates, Lauren Hopson is poised, eloquent and effective.  She is also fearless, a quality teachers need right now like flowers need the rain.  Hopson has been carrying, oftentimes without any help from her fellow educators, much of the load of the past couple of years.
If teachers think elected officials and the public are going to rise up to protect and defend them, they are sadly mistaken.  If they are content with their current lot, they would do well to retain Ms. Coates.  If they want to shake things up and have a tireless and forceful advocate, they would be wise to elect Lauren Hopson.
For educators, the choice is between one who has never really challenged the dictatorial McIntyre and one who has questioned the superintendent to the point of distraction.
We will see if teachers want to remain relevant to the process.  Sitting on one's hands and hoping for the best will not accomplish anything for teachers.