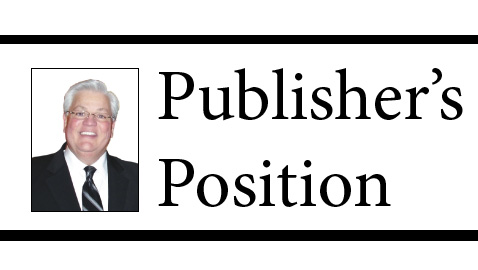 By Steve Hunley
The Knoxville News-Sentinel has published yet again another of its predictable editorials, clamoring for the public to support our schools.  The Sentinel was right about one thing, probably by accident.
Expectations from the public from Superintendent McIntyre and the school system should be high.  Knox County is currently over $1 billion in debt, the school system is spending more than half a billion dollars a year and hungering for more money to spend.
The Sentinel tells us with the new Common Core program in place, we are set to make dramatic improvements in preparation rates, meaning those students who are ready to go on and further their educations or get a job and become productive citizens.  That is good news, especially considering just how dismal those figures are currently.  Austin-East High School's preparation rate is presently all of 1% – – – that means 99% of the students at Austin-East are not ready to further their educations or get a job.  The highest preparation rate in Knox County is at Farragut High School, the most affluent community in Knox County, and that rate is only 42%.  Of course you didn't read a single word about that in the Sentinel.
The Sentinel mentions the failures at both Sarah Moore Greene Magnet School, one of the worst performing schools in Tennessee, and Vine Middle School.  The Sentinel praises McIntyre for reconstituting both schools, although he had little choice, nor did the Sentinel mention McIntyre's brilliant solution (satire alert!) in suggesting fully one third of the seats at the STEM Academy would be held for Vine Middle School students.  That particular "solution" does not fix the problem, but also imperils the STEM Academy, which has been sold by the superintendent as something else entirely.
The fact students at Carter Elementary School are occupying a new building certainly isn't because the Knoxville News-Sentinel supported the notion; quite the contrary as the Sentinel habitually editorialized against giving the Carter community a new elementary school.  In fact, McIntyre himself was opposed to the idea initially.  Neither the Sentinel nor McIntyre really deserve any credit for that new facility, despite endless ribbon-cuttings.
Of course the Common Core program is completely untested and nobody knows whether it will prove to be just another educational fad.
Nobody in Knox County really should expect miracles from McIntyre and his rubber-stamp Board of Education, except perhaps for the most starry-eyed good government types.  McIntyre's greatest and singular accomplishment as superintendent has been his continually lavishing more and more bureaucracy throughout the school system.  Of course, considering McIntyre barely ever worked as a classroom teacher, his entire career has been being a bureaucrat and by gosh, he's good at it.
The habit of pouring more and more of our tax dollars into failing schools, while renaming them "magnet" or "excellent" or whatever else a bureaucrat can think of to make it sound better hasn't addressed the problem, much less solved it.
The Sentinel is basically telling us it's going to take time and a lot more of our money before we can expect any real results.
What a surprise!