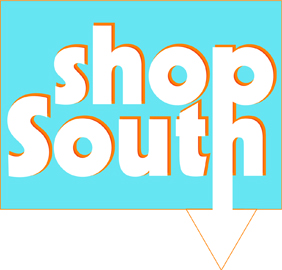 By Tasha Mahurin
mahurint@knoxfocus.com
South Knoxville has received a great deal of media attention as of late, particularly related to the opening of the Urban Wilderness Corridor. Unique to the city, the Urban Wilderness refers to 1,000 forested acres along Knoxville's downtown waterfront. The civic playground boasts more than 40 miles of recreational trails, ten parks, and four civil war sites. Yet, just beyond, and occasionally betwixt, the city's widely acclaimed greenspace, lies a smorgasbord of eateries, boutiques, and various sundry shops as distinctive as South Knoxville itself.
So if you work up an appetite while hiking, biking, or kayaking, might I suggest treating yourself to some of the finest cuisine anywhere in the city… where the service is top-notch and the variety pays homage to the eclectic local palette? Drop by The Round Up Restaurant and Ice Cream Parlor for classic Americana fare and say hello to Sam and the gang, or mosey on over to King Tut's Grill and dive into a Greek Salad (as a casual observer once remarked, King Tut's is more than a restaurant, it's a state of mind). Of course, the area is also home to Sweet Pea's, a hoppin' little spot, whose BBQ was featured on national television. Those with a more sophisticated taste wouldn't want to miss The Ye Old Steakhouse, and yes, we recommend the steak. Szechuan Garden makes for a classic Asian lunch order during the work week (convenient to downtown), and on Friday night rage like a Cajun at Bayou Bay Seafood House, "you'll love it for sure." If you're afflicted with a sweet tooth, one can never go wrong with a double-scoop from Kay's Ice Cream or treat yourself to confection perfection at South Knox new comer Confectionista's Kitchen.
To burn off those calories, shop til you drop at South Knoxville's exceptional boutiques and specialty stores before heading home. If you're in the market for something inimitable, Tea and Treasures offers original art, hand painted glass, antiques, and more. Catch a live show and pick up some vinyl at the Disc Exchange, who also offers CDs and digital downloads. Additionally, the area is home to the Comic Exchange and Basement Records. True to its green roots, South Knox is teeming with florists including Betty's Florist, as well as, McLemore Florist. And if your lawn needs sprucing up, stop by Stanley's Greenhouse, they're priced fair and the family name is as old as Knoxville itself. Consignment takes center stage at the Wee Care Shoppe (for tots), and if you're looking for something distinctive to suit and older demographic swing into Becky's Garage Sale Finds.
If you've got a food craving you just can't quite put your finger on it or are looking for a specific gift you just can't find anywhere else in town, take a drive down the James White Parkway, and discover all that South Knoxville has to offer.
Other businesses in South Knoxville include: Allen Signs
Averra Media
Basement Records
Delta Group
Design the Day
Disc Exchange
Emery's 5 & 10
Executive Inn
Ijams
IT'S A R-R-RUFF LIFE
King Tut Grill
McLemore Florist
Myrtle's Mess
Round Up
Shoney's
Smoke Stack
Stanley's Greenhouses
Tea & Treasures
The Medicine Shoppe
Wee Care and Wood Realtors