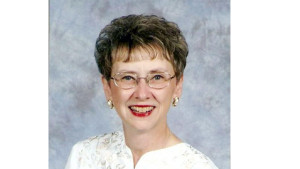 By Sarah Baker
bakers@knoxfocus.com
First Baptist Church of Knoxville recently welcomed Pam Neal as their new Minister of Administration.  Proverbs 3:6 promises that if we acknowledge the Lord in all our ways, he will direct our path.  Pam Neal is confident that the Lord has directed her path and called her to her new ministry.  Her eyes are filled with joy and gratitude as she describes the building blocks that prepared her for this place she has found to be such a blessing.
Pam worked for the Department of Housing and Urban Development for 26 years.  During the last 4 years of that career, she was also a part-time Youth Minister at Smithwood Baptist Church.  At some point she began to feel that God was calling her to full-time ministry, but she didn't know how that would work with her full-time work at HUD.  Then in 1997, HUD was downsizing and this allowed her to retire and become a full-time youth minister at Smithwood.  "There's nothing God calls you to do," says Neal, "that He doesn't give you everything you need to do it."
At Smithwood, she served in administrative and education roles and then as Children's Minister at Grace Baptist Church and at Powell United Methodist Church.  "I met Pam Neal when she became the Children's Director at Powell Methodist," said Susan Pilkay.  "Since then, I have been blessed to develop a strong friendship with Pam.  Pam has a heart for ministry and my 10 year old daughter said it best when she said, 'She puts her whole heart into it.'  Pam has made a major impact not only on the lives of my children but our whole family."
Pam has been married to her husband, Ron, for forty-two years.  They have two married sons, Brad and Tim, and five grandchildren.  She gushes when she explains that her biggest blessing is that both of her sons are very strong Christian husbands and fathers.  Brad, an assistant principal at First Baptist Academy in Powell, and his wife Jennifer have three kids, Allyson, Eli, and Sydney.  Tim, in marketing at UT Medical Center, and his wife, Debbie, have two kids, Courtney and Camden.
Pam's husband Ron is a retired police officer and Pam has been involved with the KPD chaplain ministry for fifteen years.  The ministry provides chaplain services to Knoxville police officers 24 hours a day, 7 days a week.  She is now the Chaplain Coordinator and oversees 38 volunteer chaplains.  Because she spent so many years as a police officer's wife, she knows a lot about what these men and women and their families struggle with and their needs are very important to her.  It is yet another area of her life where she can see God's faithfulness.
Six and a half years ago God's faithfulness was more vital to Pam than ever when she was diagnosed with cancer.  "Seeing how God took care of me and helped me through that- it is the difficult times in life that help us realize that God is who He says He is and does what He says He will do."  It is obvious that her struggles have also enabled her to empathize with and to minister to others in a meaningful way.  "I can see how God has orchestrated my steps for this time and this place," she says.  So can we, Pam.  So can we.