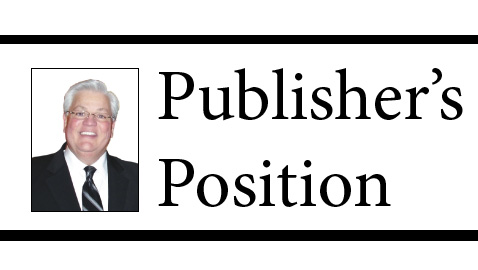 All of a sudden, School Superintendent Jim McIntyre is interested in giving the teachers a pay raise.  During his almost six years as superintendent, McIntyre hasn't shown much concern or interest in educators, but recently he's come under fire from unhappy teachers and the proposed pay raise is supposed to show teachers just how much he cares about them.
Teachers, by and large, aren't fooled one bit by McIntyre's sudden interest in them and their welfare.  Nor is it coincidental that McIntyre is proposing a pay raise for teachers just in time for the upcoming School Board elections.  Voting for a pay raise for teachers would allow incumbent school board members to brag about how much they suddenly love educators after compiling a record of rubber stamping anything and everything McIntyre wants, much of which has been to the detriment to the educaters.
Teachers have certainly not been accorded much respect or even the most basic courtesies by McIntyre and the Board of Education when they have gone down to speak and let the superintendent and board know their concerns.  A series of Board Chairs have been short on courtesy and long on snippy behavior with those who oppose McIntyre.  For those who are present to praise the superintendent, they receive the most courteous treatment possible.
The current budget is tight and Mayor Tim Burchett has already announced there will be no pay raise for county employees.  Pay raises for county employees have been scarce in recent years and many are actually taking home less pay due to rising health care costs and the like.
McIntyre's recent pronouncements seem to indicate he will ask the County Commission to find enough money to allow for a pay increase for teachers.  Of course the school folk have the luxury of being for anything and everything, as they don't have to come up with the money and taxes to pay for it.  McIntyre has already hired some sixty-odd folks with one-time money, oblivious to the continuing cost to the taxpayers.  These were the supposed "coaches" he felt were needed, not for new teachers, but rather for veteran teachers. Really?
Subtracting the cost of the "coaches" would just about be enough to pay for a salary increase for teachers.
Neither the Mayor nor the County Commission should stand by while the superintendent wriggles around to look good for the teachers.  And you, the public and taxpayers, should remember this is the same superintendent that is responsible for spending over half a billion of your tax dollars yearly.  The same superintendent who has no compunction about using one-time money to fund continuing expenditures, thereby driving up the cost of running our schools.  The very same superintendent whose greatest accomplishment is ever expanding an already bloated bureaucracy.  The same superintendent who was running a school system just months ago awash in red ink.
McIntyre's own position is supposed to be a clever little bit of political business; he proposes the raise and hopes to get the credit for it regardless.  If the County Commission doesn't come up with the money, he'll just tell everybody it's not his fault.
If McIntyre were that sincere, he'd cut the fat in his own budget proposal and come up with money for the teachers on his own.