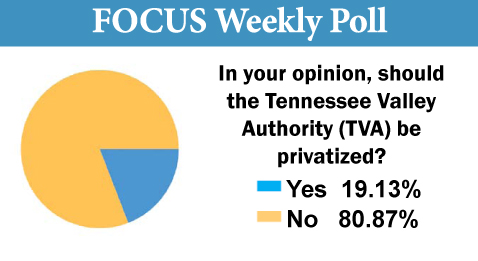 By Focus Staff
This week's Knoxville Focus poll asked voters the question, "In your opinion, should the Tennessee Valley Authority be privatized"?
More than 80% of likely voters said that no, TVA should not be privatized.  Only slightly more than 19% believe TVA should be privatized.
More than 90% of respondents in the Second District were against privatizing TVA.  The response both inside the City of Knoxville and Knox County was strong in every segment of the community.
Click here to view full results.